Summer Beauty Tips with Jenn Falik
Loading the player...
Videos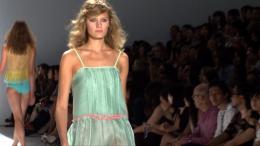 Embed code:
Copy (Ctrl-C or Command-C) and paste (Ctrl-V or Command-V) the code below to embed this video onto your site.
Check out our Terms of Usage
Summer is almost here and with that gorgeous, warm weather, comes some fabulous fashion…from flowing maxi dresses, to super cute tank tops. So, don't underestimate the power of a great deodorant. Every girl wants to avoid white marks that might be left behind, while rocking our favorite summer dress.
Luckily, Dove has a fab new product, Clear Tone. It's the first and only deodorant in the U.S. designed to reduce dark marks and even out skin tone. It contains calendula and sunflower seed extracts that help restore skin to its natural tone…plus 24-hour odor & wetness protection.