Celebrities Don't Leave Home Without...
Loading the player...
Broadcast Quality Videos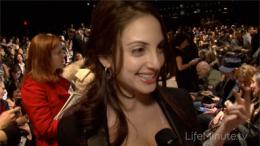 Embed code:
Copy (Ctrl-C or Command-C) and paste (Ctrl-V or Command-V) the code below to embed this video onto your site.
Images are available under attribution license - You must attribute LifeMinute.tv in any work or website that uses this image.
Celebs are a busy bunch...what do they bring on the go? They dished on what they always keep in their purse.