Bethenny Frankel's Must Haves for Busy Moms
Loading the player...
Videos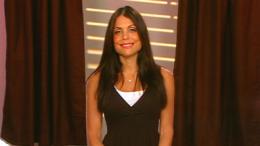 Embed code:
Copy (Ctrl-C or Command-C) and paste (Ctrl-V or Command-V) the code below to embed this video onto your site.
Check out our Terms of Usage
She's one of America's most beloved stars, two-time best-selling author, food chef and her latest title, "new mom." Bethenny Frankel gives us the scoop on all the must haves for busy moms.
So how do you manage to do it all, wife...mother...career? Bethenny: Well I'm a big online shopper. I get everything I need online from drugstore.com. It's my favorite little secret for everything from food to beauty supplies! They have automatic delivery so stuff just arrives at your door without having to think about it.What are some of the must haves for a busy new career mom? Bethenny: Well every tired mom wants to look great and the trick to beauty when you're a new mom is to keep it simple. Drugstore.com is directly linked with beauty.com so they have the greatest "hard to find stuff" and every kind of beauty basic. Two must have beauty buys for the new mom is a great mascara and dry shampoo. If your eyes look good-you're set. I love L'oreal's Voluminous Original Volume Building Mascara. And Klorane Dry Shampoo is awesome. Spray it on and go. It makes a blow-out last a lot longer. Great for refreshing your hair during a hot and humid summer.

 Another thing I don't leave the house without are Dr. Perricone bite bars. They have 99 nutrients that boost your energy and keep you healthy. Only 70 calories and they have a nice lemony flavor.What about for Bryn, what are some things you have to have for her?
Bethenny: The coolest is the Munchkin Deluxe Bottle Warmer for the car. It has an insulated bag that keeps bottles warm if you've just heated them and cool if you haven't. Amazing! You just plug it into the car adaptor and it automatically shuts off when the bottle or jar is removed! And Mustela is a brand from Europe. They have the greatest baby foaming shampoos and lotions, that are so gentle and smell so awesome.Also the right temperature is very important for young babies. A room that's too warm is just as dangerous as one that's too cold. So keep the room temperature where your baby sleeps around 68 degrees, unless you have a preterm or newborn weighing less than eight pounds, then you might want to increase the temperature by a few degrees. The Keen Grobag-Egg room thermometer tells you what temperature the baby room is and if it's too cold or too warm for the baby! You can also use it as a night-light. What about for the home?Bethenny: Well this was an uncommon find and something every mom needs...a robotic vacuum cleaner! The Roomba 560 you can schedule to zoom around the house. It cleans up to 4 rooms in a single battery charge! And I get great stuff for my four legged family member, Cookie…my other baby! Pet treats, toys, and medications - even some that are 100% natural.Go to www.drugstore.com for one-stop shopping for beauty, basics and so much more.