Frozen Food Home Delivery Service Schwan's Honors the Military
Loading the player...
Videos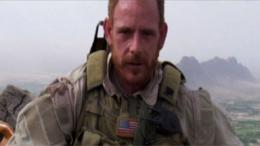 Embed code:
Copy (Ctrl-C or Command-C) and paste (Ctrl-V or Command-V) the code below to embed this video onto your site.
Check out our Terms of Usage
What do reality star Bill Goldberg, actor Ryan Merriman, and former U.S. Marine and Indy Car Racer, Joey 'T' have in common? They're all part of a film called "Sons of the Fallen" airing in theatres nationwide on Tuesday, May 18th that pays tribute to our military heroes.
The film chronicles a week-long camp experience set in the picturesque Rocky Mountains for boys aged 7 to 17, whose fathers made the ultimate sacrifice for our country while serving in Afghanistan and Iraq.
The stars became celebrity camp mentors to the boys who bonded with one another over their shared losses. The camp was a brainchild of former Indy Car Racer Joey Truscelli—'Joey T'…and was filmed at his hometown ranch in colorado.
The film is brought to you in part by Schwan's—the frozen food home delivery service which also provided food and support at the camp. In one scene, the iconic Schwan's delivery truck races around the speedway Truscelli created on his ranch, then delivers ice cream to the boys.
Don't miss it----One Night Only---the film airs nationwide Tuesday May 18th. 2010 at 8:00pm eastern time… 7:00pm central. For more information and to purchase tickets go to www.schwans.com/sons. Proceeds from the production will benefit the camp.