How to Throw a Festive Holiday Bash on a Budget
Loading the player...
Videos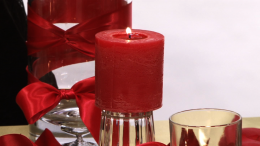 Embed code:
Copy (Ctrl-C or Command-C) and paste (Ctrl-V or Command-V) the code below to embed this video onto your site.
Check out our Terms of Usage
The holidays are just around the corner. Celebrity lifestyle expert, Debi Lilly shares creative and inexpensive ways to host a great party, without breaking the bank. Everything from your decor to the delicious menu. 
Sponsored by: Safeway