Spring Travel Eats (and Drinks)
Loading the player...
Broadcast Quality Videos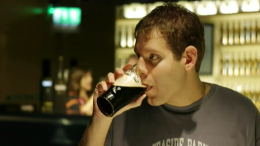 Embed code:
Copy (Ctrl-C or Command-C) and paste (Ctrl-V or Command-V) the code below to embed this video onto your site.
Images are available under attribution license - You must attribute LifeMinute.tv in any work or website that uses this image.
One of the best parts of traveling is dining out. To get deals on the best restaurants Glam Globetrotter's Sarah Evans always uses Restaurant.com. She says, "You can save on thousands of restaurants nationwide and discover great dining deals when you need them."
Whether vacationing or traveling on business it helps you get a great meal out while maintaining your budget. Win-win! You can purchase certificates in advance to exchange at any time or use the mobile app for those spontaneous excursions.
And if you want to go on the ultimate excursion plan a trip to one of the hottest destinations right now the Guinness Storehouse in Dublin, Ireland. This spot is the #1 visitor attraction in all of Dublin and with all to do at the official home of Guinness, it's not surprising.
Explore the seven-story building and learn about how the famous beer is made. Check out the Gravity Bar's unrivaled 360-degree view of Dublin or hit the Connoisseur Bar to get educated on Guinness' history, taste some of the famous beers and see how they pair with different foods. You can even get certified in pouring the perfect pint, now that is a skill you can take home with you.
Sponsored