Rachel Zoe Talks Motherhood and Style
Loading the player...
Videos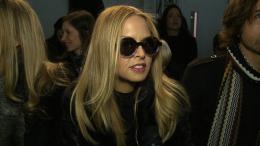 Embed code:
Copy (Ctrl-C or Command-C) and paste (Ctrl-V or Command-V) the code below to embed this video onto your site.
Check out our Terms of Usage
The celeb stylist-turned-designer has certainly taken the fashion industry by storm over the past few years. So how does she juggle her fashion empire and being a new mom to baby Skylar?
"It's a balance…at the end of the day, being a mom is first and foremost," she says.
And for the fashion forward mommy on the go…"grab a great coat," says Zoe.
Check out some more of her tips, here.