Allergy Sufferers Listen Up!
Loading the player...
Videos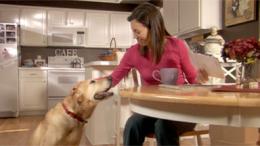 Embed code:
Copy (Ctrl-C or Command-C) and paste (Ctrl-V or Command-V) the code below to embed this video onto your site.
Check out our Terms of Usage
If your one of the many that would love to own a pet, but think you're just too allergic---listen up. Dr. David Resnick gave us some tips that may help you welcome a furry new family member after all.